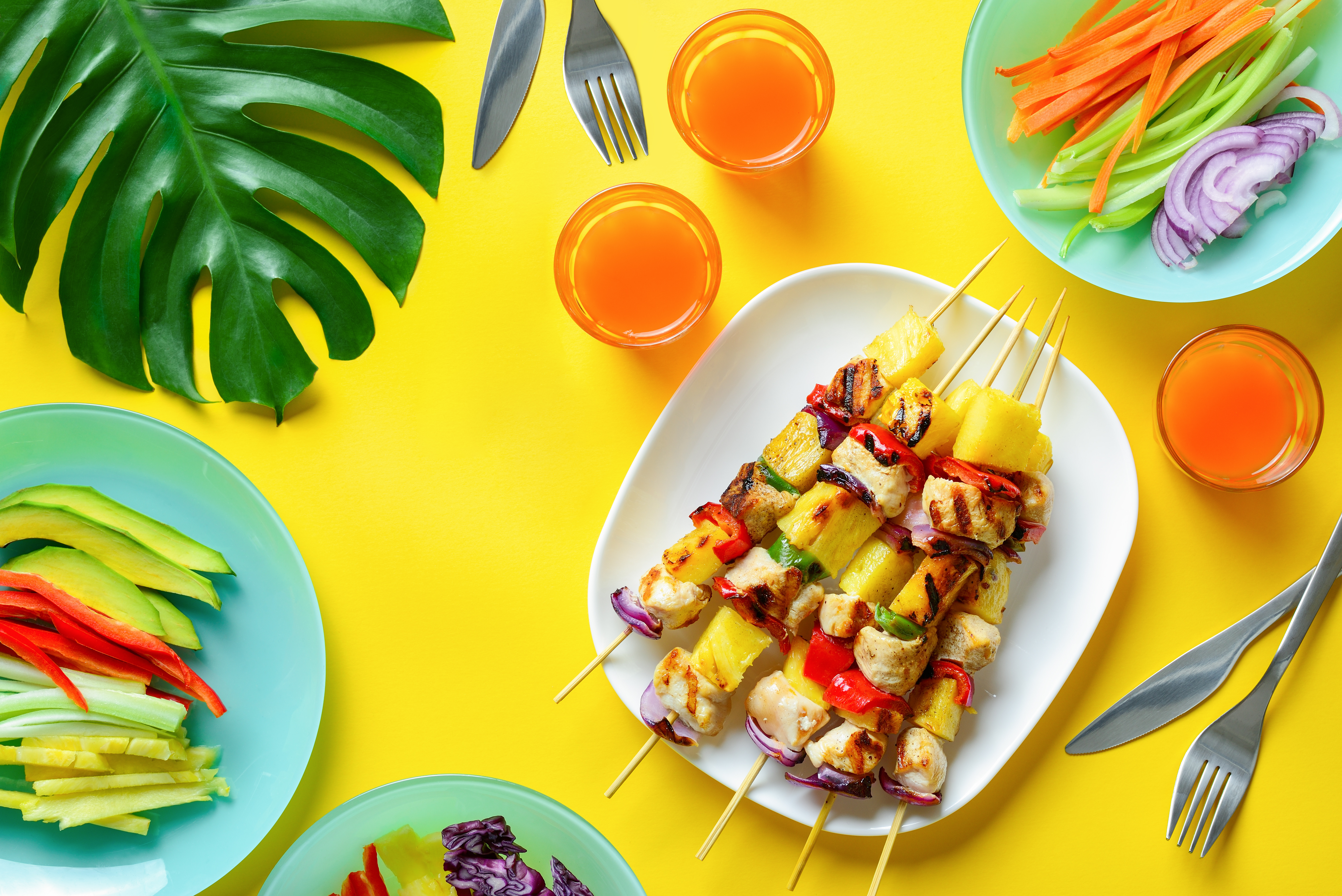 Happy spring! If you live in Fort Wayne, odds are you've noticed the weather is finally getting warmer. Maybe you're looking forward to pool season, strolls through Promenade Park, or enjoying a crisp summer salad al fresco. Here are some terrific spring recipes to enjoy in warmer weather. If you live in downtown Fort Wayne apartments like The Riverfront at Promenade Park, you can take advantage of the expansive outdoor grilling patio, rooftop retreat, or your own private balcony.
Grilled Asparagus Salad
A timeless summer salad that's quick and easy, toss your grilled asparagus spears with sliced cherry tomatoes and red onion, crumbled feta or goat cheese, and a tangy lemon vinaigrette dressing. And the lemon vinaigrette will help preserve your leftovers for tomorrow's lunch.
Strawberry Spinach Salad
Here's another salad that should be on everyone's summer menu. Combine baby spinach with sliced strawberries, chopped pecans or walnuts, and crumbled feta or goat cheese. Drizzle with a balsamic vinaigrette for a sweet and tangy salad. If you like making your own vinaigrette, you can keep it in the refrigerator for up to two weeks.
Grilled Kebabs
Head up to The Riverfront Apartments' grilling deck with your tray of skewered cubed chicken or steak and vegetables like red onion, zucchini, yellow squash, and bell peppers. It can be tricky to cook meat and vegetables together, so you want to try to cut them in similar sizes and make sure your meat is cooked all the way through; 165°F for chicken and 145°F for beef.This recipe offers a variety of options, plus tips to ensure your kebabs are juicy and full of flavor.
Shrimp, Corn, and Avocado Salad
Combine cooked shrimp with diced avocado, cherry tomatoes, red onion, fresh corn shaved off the cob (the lime juice in your dressing will marinate and soften it!) and cilantro. (This recipe also includes jalapeno if you want more of a kick!) Dress with a lime vinaigrette for a light and flavorful salad.
Mediterranean Potato Salad
Simply boil or roast two pounds of yellow or russet potatoes and toss with ¼ cup each of chopped red onion, kalamata olives, parsley, cilantro, and a lemon Dijon dressing. You can serve it just like this or on a bed of Arugula.
Grilled Salmon with Mango Salsa
Grill a salmon filet and serve it with a sweet and tangy mango salsa. Salsa might sound like a time-consuming task, but this fresh salsa just calls for diced mango, red onion, jalapeno or habanero (diced orange bell peppers are fine if you prefer it less spicy!), lime juice, and cilantro. Serve with coconut rice as noted in this recipe or on your patio with a bowl of salty tortilla chips.
Spring Vegetable Risotto
This vegetable risotto made with peas, artichokes, and asparagus makes a simple and creamy side dish, but you don't be afraid to have it as a one-dish meal, too! For bonus flavoring, top it with grated Parmesan and fresh herbs such as dill, tarragon, or basil.
If these recipes have you daydreaming about a fresh start this summer, come take a look at the new, luxury units at The Riverfront Apartments at Promenade Park. You'll love your modern, spacious apartment as much as you love the community amenities, including outdoor lounge, grilling, and social spaces, a resort-style pool and fitness center, and direct Riverwalk access just minutes from your doorstep. Call for a tour today: 260-222-4193.