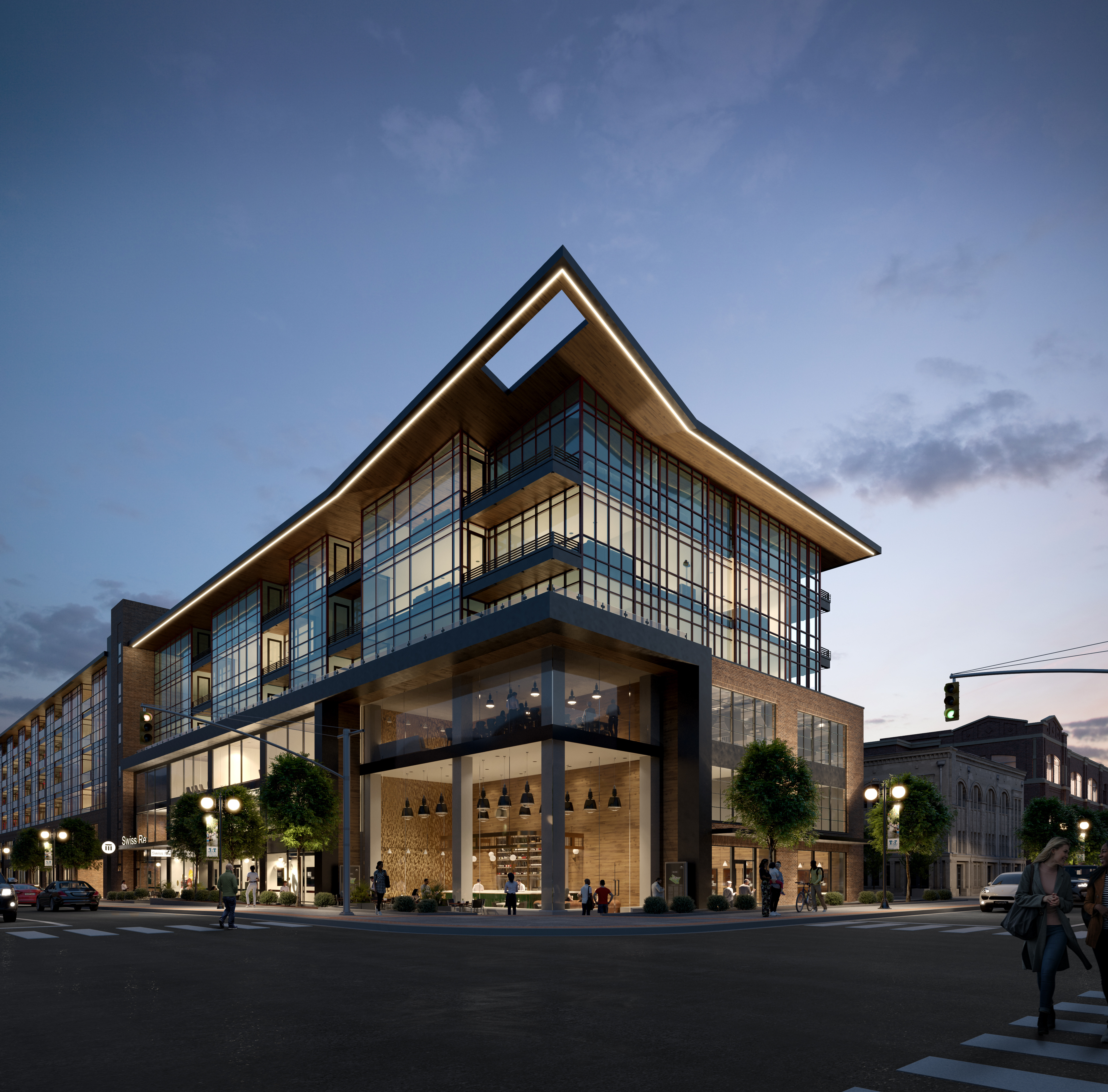 Room With A View
One of the most remarkable elements of The Riverfront at Promenade Park is the stunning floor-to-ceiling window you'll find in many units.
As desirable as they are, you might have questions about how to place window treatments, furniture, and lighting– especially if this is your first window-wall apartment. In short, your room already has a focal point, so you want to make sure to place items in a way that will accentuate and not detract from it.
Frame your window with style
You want to take advantage of your stunning view and natural light while also allowing the option for darkness when you need it. If you live at The Riverfront at Promenade Park, you'll enjoy window treatments already installed for you that accentuate and frame your windows without being a distraction.
Set the vibe with furniture
Glass, acrylic, and other low-profile furniture pieces can help emphasize the light, airy feeling a large window provides. Alternatively, you might opt for a more conventional look and you'll just want to leave some space between your furniture and your window rather than pushing furniture right up against it. This will provide a walkway in front of the window and help maintain a balanced space. A strategically placed chair facing the window provides a comfortable spot for contemplation and reflection.
Consider practical television placement
Watching a television that sits in front of a glass wall could potentially lead to sensory overload or unfavorable lighting for TV time. That's why we recommend placing the television away from the window wall to optimize lighting and prevent visual clutter.
Lighting should accentuate your space
Your lighting should add style and comfort to your decor, not chaos. Fortunately, all apartments at The Riverfront at Promenade Park come equipped with designer lighting, including pendant lights and track lighting designed to accentuate the apartment's features without blocking the view. You can add additional layers of lighting with floor lamps and table lamps where you need a specific light source.
Did we mention the view?
Come take a look at The Riverfront at Promenade Park. These brand-new downtown Fort Wayne apartments provide luxury community amenities including direct riverwalk access, a rooftop retreat, an Elite fitness center with a private studio and On-Demand fitness, and a resort-style pool. All apartments feature stainless steel, quartz, and marble textures that coordinate perfectly with the floor-to-ceiling window. Call (260) 368-5123 for a tour today.