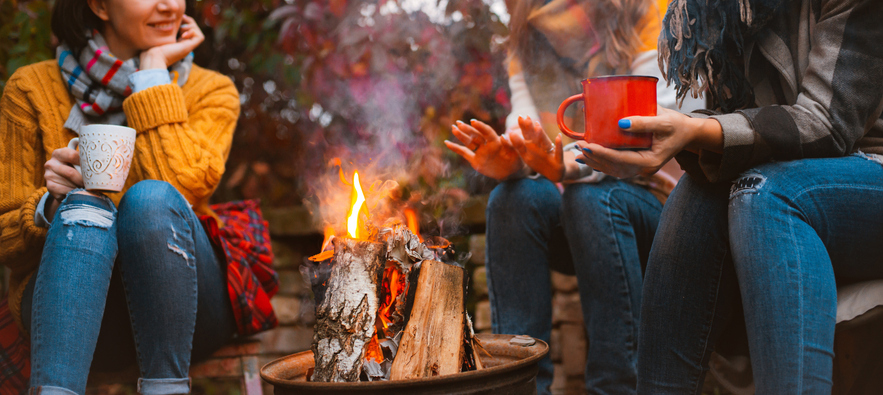 If you live at The Riverfront, Promenade Park apartments in Fort Wayne, you already live in a scenic location near the St. Mary's River! You can step right out of your front door and head to Promenade Park and other area parks with plenty of waterfront views and walking trails, but if you'd like to get a little closer to nature, you can do that, too! Whether you're looking for a day trip destination or a weekend getaway, here are some of the best places to camp and hike, all less than two hours from The Riverfront in Fort Wayne.
Ouabache State Park
Located in Bluffton about an hour southwest of Fort Wayne, Ouabache State Park is a popular destination for outdoor and wildlife enthusiasts. It features over 30 miles of hiking trails that wind through diverse landscapes, including woodlands, wetlands, and prairies. The park also offers camping facilities including electric sites with modern amenities and several youth tents designed for groups that will sleep up to 25.
Chain O'Lakes State Park
Located in Albion, about 40 minutes northwest of Fort Wayne, Chain O'Lakes State Park is a picturesque area with several connected lakes and abundant outdoor activities. Try one of their hiking challenges, Visit the historic Stanley Schoolhouse, or hike around the glacial kettle lakes. Camping facilities are available, including both electric and non-electric sites, primitive, canoe camp, and youth tent sites.
Pokagon State Park/Trine State Rec Area
Just under an hour north of Fort Wayne, Pokagon State Park is known for its stunning glacial lakes and diverse wildlife. The park has several hiking trails that offer scenic views of the lakes and rolling terrain. You can rent a boat to take out on the lake or swim near the beach. There are plenty of electric and non-electric campsites, plus group and youth tents available. Come back in the wintertime to ski, sled, ice fish, or toboggan!
Salamonie River State Forest
If you're looking for a setting rich with wildlife, Salamonie River State Forest is located about an hour southeast of Fort Wayne, and provides hiking, camping, hunting, and fishing. The forest boasts numerous trails that lead through hardwood forests and along the Salamonie River. The area is also great for birdwatching and wildlife observation. They offer a family campground with 21 sites and a horseman's camp with 15 sites.
Mississinewa Lake
Located a little over an hour northeast of Fort Wayne, Mississinewa Lake is a haven for fishing and boating, and the lake's surrounding area offers many scenic hiking trails. The nearby
recreation area provides more than 400 campsites, including family cabins and sites with scenic views of the lake.
After a day or two of roughing it, there's nothing like coming home to a spacious, new apartment with designer features inside and luxury amenities all around you. Check out the resort-style pool, private courtyards, rooftop retreat, and coffee bistro at The Riverfront Apartments at Promenade Park. We can't wait to show you around. Call (260) 222-4193 for a tour today.